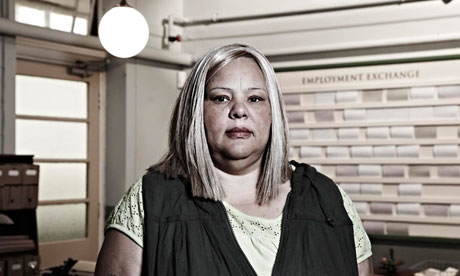 Benefits Britain 1949
(Channel 4) was another time-travel bootcamp. You know the type. The sub-genre of documentary that asks such bold questions as: how will modern schoolchildren cope spending a week as Victorian mudlarks? Or what happens when three dads try to live by the laws of 12th-century Russia? Or what will young mum Sarah learn when she agrees to give birth in Latin? Excuses, one and all, to bother and berate people on some flimsy historical premise until they burst out crying, and have the narrator conclude: "Well, I guess we've really learned something."
In for an old-school bothering this week were
benefits
claimants Karen, Craig and Melvyn. Karen had arthritis, diabetes, heart problems and high blood pressure. This year, after three decades of employment, she was judged incapable of working, and granted benefits of £155 a week. Wheelchair user Craig had spina bifida but was determined to find work. In the past three years he had sent out more than 1,000 job applications and received, in return, five interviews and not one job. Melvyn was 75 years old, a widower, and getting by on his state pension of £134 a week. And if you read all that and thought: "I'd love to see those three weeping," you were in for a treat.