Posted: 07/29/2013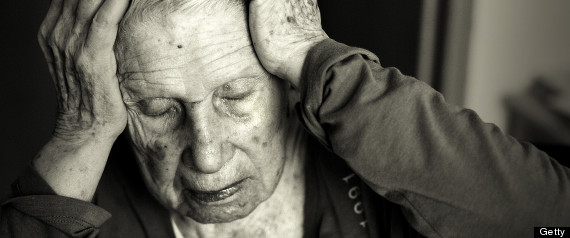 Yesterday afternoon, I walked into the spacious room belonging to Mary, a woman with dementia who has few visitors and with whom I've volunteered to spend a little time every week. I greeted her, complimented her on her beautiful turquoise sweater, and shook her hand.
Then I sat down at her little table that was overflowing with books, photographs, the newspaper and other items she wants to keep close at hand. I started off by picking up a small framed photo of Mary with her husband and three children -- two sons and a daughter.
"Tell me about your daughter," I said, using an open-ended question because they have no right or wrong answers. That's a tip I picked up from The Best Friends Approach to Alzheimer's Care by Virginia Bell and David Troxell.
"Oh, her name is Connie," she told me. "She has four children -- two boys and two girls."
She continued, giving me several details about Connie and her family. I then picked up a photograph of Mary and her twin sister, Bernice, and she told me about how they took piano lessons together when they were children. After a few minutes, I asked her if her daughter ever played a musical instrument.
"I don't have a daughter," she said matter of factly.
"Oh," I countered, picking up the family photo again and holding it out for her to see. "You just told me you have a daughter. Here she is."
Mary's face fell and she said very quietly, "I guess I do have a daughter."
I immediately felt sorry for her embarrassment and was disgusted with myself for having pointed out her mistake. I realized I'd just broken one of the cardinal rules for interacting with a person who has dementia. I'd just read it in The Best Friend's Approach that very morning: "Let the person save face."
When relating to a person with Alzheimer's, there are many guidelines to follow. I'm going to discuss five of the most basic ones here: 1) Don't tell them they are wrong about something, 2) Don't argue with them, 3) Don't ask if they remember something, 4) Don't remind them that their spouse, parent or other loved one is dead, and 5) Don't bring up topics that may upset them.
Read more at Huffington Post